VEGASWOODY.com / WOODYG.vegas:
Vegas Woody is Woody Goulart. He lives in within the city limits of Las Vegas, Nevada. He is a blogger, coach, consultant, digital artist, photographer, podcaster, trainer and writer. Contact him and ask him anything you would like to know.
Woody's 2023 Las Vegas Photography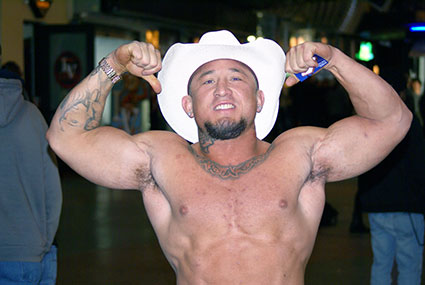 Want to meet a muscular young cowboy in Las Vegas?
Woody's taboo podcast vegas

There's a natural path from broadcasting to podcasting, but most podcasters today lack the professional experience on the air on radio stations. Also, regardless of their chosen subject matter, too often podcasters other than Woody sound like they are amateurs talking in a disorderly fashion.
* * * * * Featured Podcast
with Annette Houlihan Verdolino of Las Vegas:
Revealing Your Taboo Self